Royal Albert Hall and Nour Festival presents
Nour Festival - Amir ElSaffar
Primary Content
As part of the Nour Festival of contemporary Middle Eastern and North African arts and culture, enjoy an evening with Amir ElSaffar and the Two Rivers Ensemble.
Iraqi-American trumpeter, santur player, vocalist, and composer Amir ElSaffar has distinguished himself with a mastery of diverse musical traditions and a singular approach to combining Middle Eastern musical languages with jazz and other styles of contemporary music.
His most recent release, Crisis (2015, Pi Recordings) chronicles the continuing development of the trumpeter's critically acclaimed Two Rivers Ensemble, a band purpose-built to explore the juncture between jazz and music of the Middle East, and in particular the Iraqi maqam.
This new work is his reflection on a region in turmoil and strife: revolution, civil war, sectarian violence; a culture's struggle for survival. It sets aside some of the more exploratory work that he has done in recent years to focus on music that is passionate and visceral.
'Uniquely poised to reconcile jazz and Arabic music without doing either harm'
The Wire
'One of the most promising figures in jazz today'
Chicago Tribune
---
PART

OF

THIS

YEAR'S

NOUR

FESTIVAL

Nour Festival shines a light on the very best in contemporary Middle Eastern and North African arts and culture, each October and November, in venues across Kensington and Chelsea.

Each year, Nour introduces more new friends and welcomes ever-growing new audiences, all united in a desire to experience artistic excellence and thought-provoking work, which challenges stereotypes of this region of the world and its peoples, through cultural expression.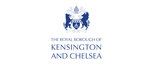 Secondary Content
This event has unreserved cabaret-style seating, and you may be asked to share a table
Entry via Door 12
No under 5s
This event is part of our Beyond the Main Stage season. Step beyond the main stage and discover a world of intimate shows under the roof of London's most iconic venue.
Tertiary Content