The Royal Albert Hall hosts the MFY National Partnership Awards
The Royal Albert Hall recently hosted Music For Youth's National Partnership Awards – an annual event that celebrates young musical talent and promotes the development of musical education in schools.
Following their performances at this year's MFY National Festival eight groups were selected for a National Partnership Award – a bespoke experience with one of MFY's sponsor organisations. The Royal Albert Hall sponsored the Infants and Juniors award which was presented to St Mary's Church of England Primary School Orchestra, from Kent. Their award included a backstage tour of the Hall for the entire group and matinee tickets for Classical Spectacular in November.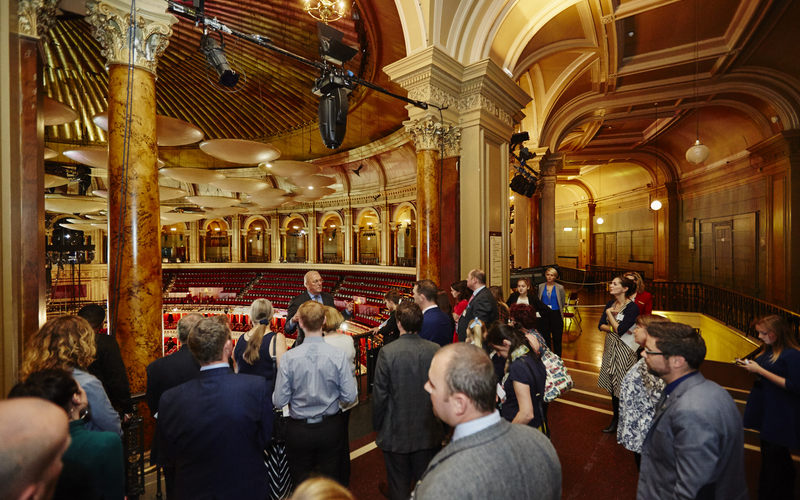 Prior to the awards ceremony itself, the Royal Albert Hall's chief executive Chris Cotton took visitors on a tour of the Hall, taking in notable locations such as the main auditorium, the upper Gallery and the Royal Retiring Room.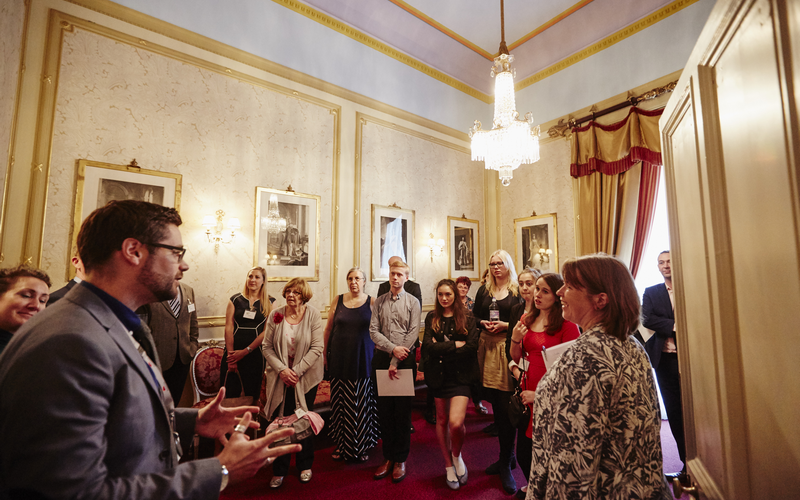 The awards ceremony itself took place in the Hall's Elgar Room and started with an introduction from MFY's Chief Executive, Judith Webster, who provided an overview of the National Partnership Awards and how they help to broker successful creative partnerships through the process of matching up sponsor organisations with with talented musical groups. Chris Cotton also took to the stage to speak about the Hall's relationship with Music For Youth and the importance of music education.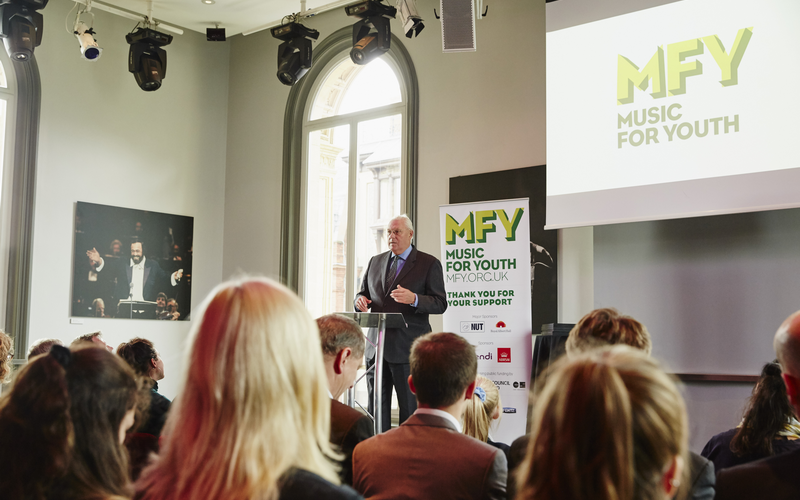 Awards were provided in the following categories: Infants & Juniors, Ensembles, Chamber, Jazz, Brass Bands, Wind Bands, and World, Folk & Roots. Click here for more details and to see the full list of winners.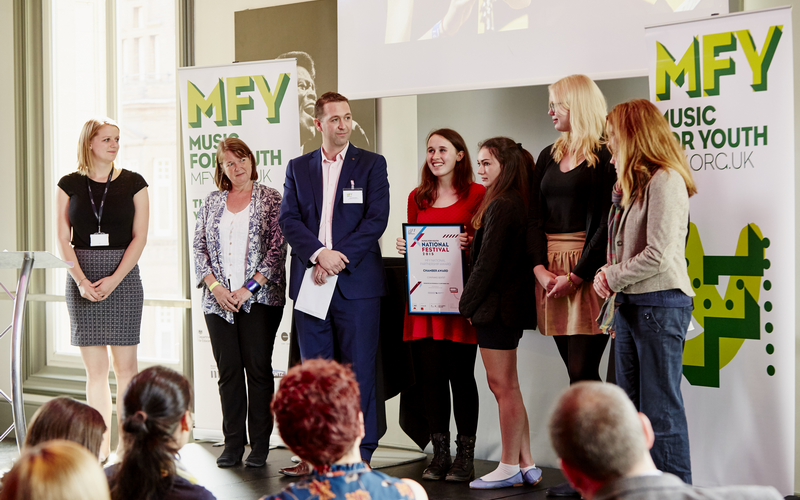 Music for Youth is a national music education charity providing free access to performance and audience opportunities for young musicians across the UK through its annual season of festivals and concerts. Tickets are now available for the upcoming MFY Prom Concerts which take place at the Hall in November.
All photos: Music for Youth and Alick Cotterill, 2015