Katrina Beckford talks about her role as a Hall steward during the BBC Proms
When not following her passions in acting and singing, Katrina works in Customer Relations as a steward at the Royal Albert Hall. We caught up with her during a busy day of stewarding to find out what her role is in putting on the BBC Proms.
What does your role entail during the BBC Proms?
My role during the Proms isn't hugely different to normal, because I am always there to provide the best customer care possible, which always has to be consistent.
However, there are a few additional activities as Stewards that you can become involved with, mainly that of dealing with the Proms queues. It is a great way of feeling more involved and an opportunity to understand the mindset and passions of the patrons attending the most high-profile event of the Hall's calendar.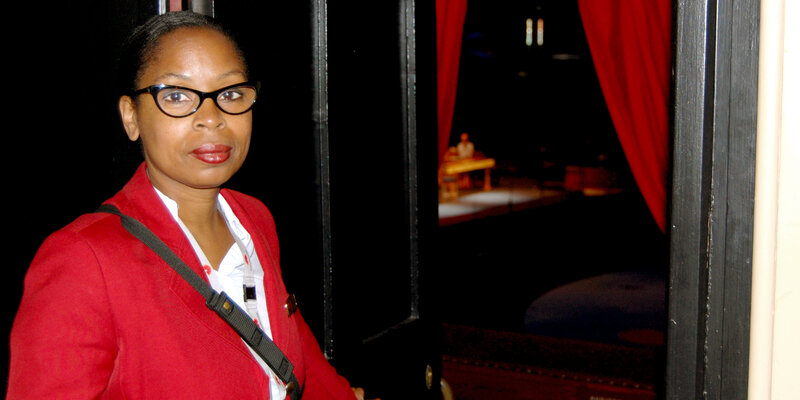 What is different about your role during the Proms season compared to the rest of the year?
My role as a Proms Queue Steward is to be an obvious, friendly and visible point of contact for both regular Prommers and also newcomers to this unique event, to answer questions, and to keep a structure to the queue formation (pictured below), and maintain this until everyone is safely inside enjoying the music that they've been waiting, sometimes hours, to hear.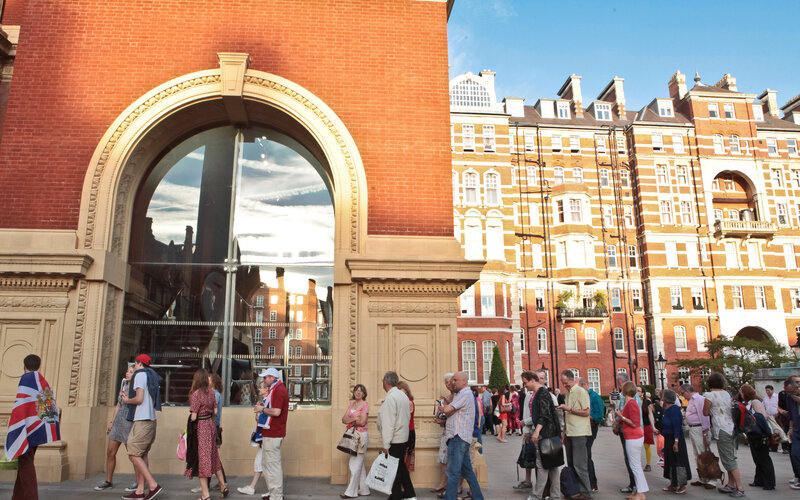 Also once inside there are quite strict stipulations, in particular with late entry admittance into concerts, as a lot of the Proms are recorded for radio and also televised, so everything has to run even more smoothly than usual and with minimal disruption for all concerned. Raffle tickets, seat reservation cards, patience and a good sense of humour become the required tools for the role!
What do you enjoy most about working at the Hall during the Proms?
I enjoy the diverse audiences it attracts, in terms of ages, social backgrounds and the fact that it has such a wide international interest. People travel literally to the other side of the world to be part of it and to experience it in person.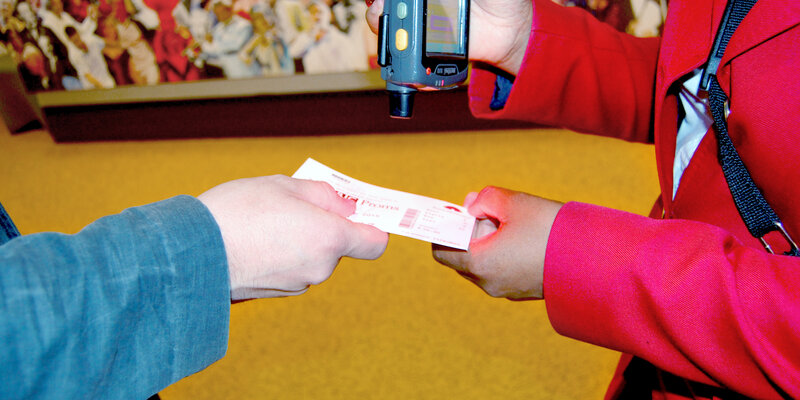 I love listening to the passion people have about a composer, a musician or a piece of music and the stories they sometimes tell me as to why they love a particular piece of music. They may have met their partners to it, or it reminded them of a specific time or event that happened in their life. This makes me appreciate the emotive connections we all have when we listen to music and what a privilege it is to hear world-class musicians play some of the best music in one of the worlds most iconic buildings.
And what's the most challenging part about your role during Proms time?
It has to be acknowledged that the Proms audiences are very different and quite unique. They bring with that their own brand of needs and specifications, especially those who have been coming year after year, who you very quickly get to know.
Ultimately, the whole team always endeavours to meet these needs, which in turn is appreciated and makes them happy, which is the best scenario for all. Both Prommers and staff alike want this to be a memorable and enjoyable season, and hopefully even better than the last.
Do you plan to go to any concerts yourself?
Yes I have been fortunate enough to attend a Prom concert as a customer. I came to see the semi-staged version of Fiddler on the Roof with Bryn Terfel. It will definitely go down as not only one of my highlights of the Proms but of the year!
I felt so lucky to have experienced that performance, that I am hoping to fully submerge myself in to the Prom experience – put down my red jacket and as a paying £5 standing ticket customer, queue up for at least two future Proms – which I'm very excited about.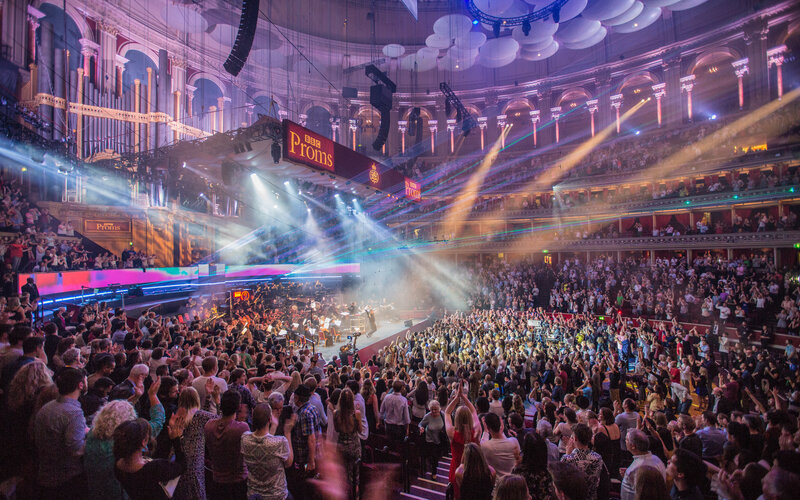 I particularly love the Late Night Proms and think it's so brilliant that the BBC want to offer this experience to a new and wider audience, which I think they have done very successfully both last year and this year. They have excelled themselves even more so this year with the energy pumping, fun-filled, happy-vibed Ibiza classics from Radio 1's Pete Tong (pictured above). This absolutely demonstrates that the Proms programme is as eclectic as its audience!