D-Day 70 Years On - 6 June 2014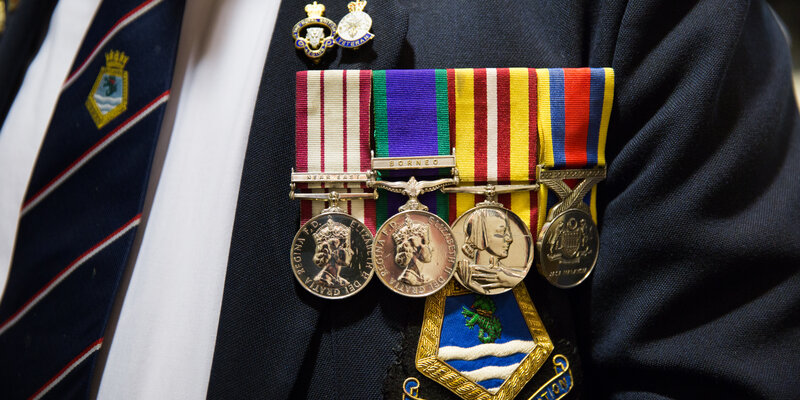 6 June 2014 was a day of commemoration marking 70 years since the D-Day landings that saw 156,000 troops from the Allied countries join forces to launch an attack on the beaches of Normandy, leading to the end of World War Two.
Daytime events across the United Kingdom, as well as memorials in Normandy attended by veterans and heads of state, were held to celebrate the bravery of those who fought and mourn those who lost their lives in the largest amphibious invasion in world history.
The evening saw a capacity crowd fill the Royal Albert Hall for BBC Radio 2's D-Day 70 Years On, the largest concert to commemorate the 70th anniversary. Here are some pictures from this evening of music, performance and, most of all, remembrance: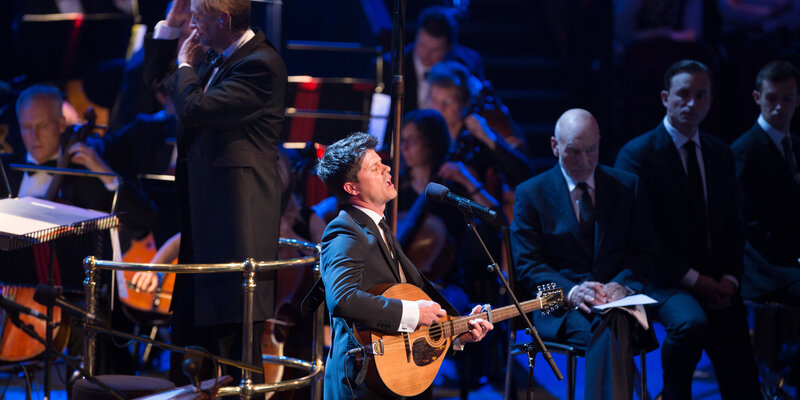 Folk singer Seth Lakeman performs King and Country, a song he wrote about his grandfather who took part in the D-Day landings. Watch Lakeman share his memories of his grandfather and perform the song on BBC Online.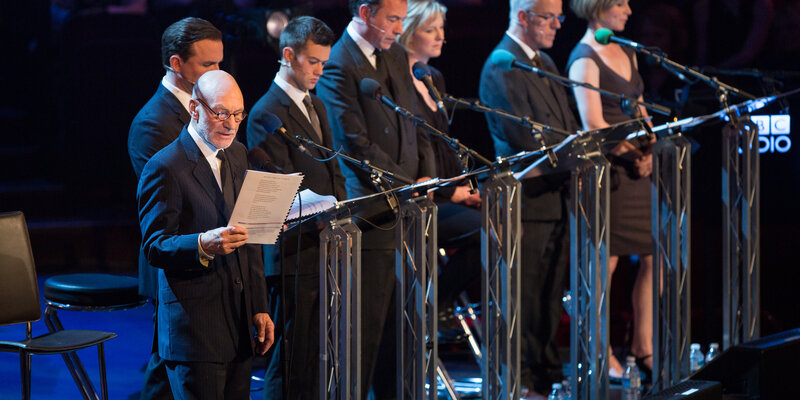 Sir Patrick Stewart, playing Winston Churchill, leads a cast of actors narrating wartime stories.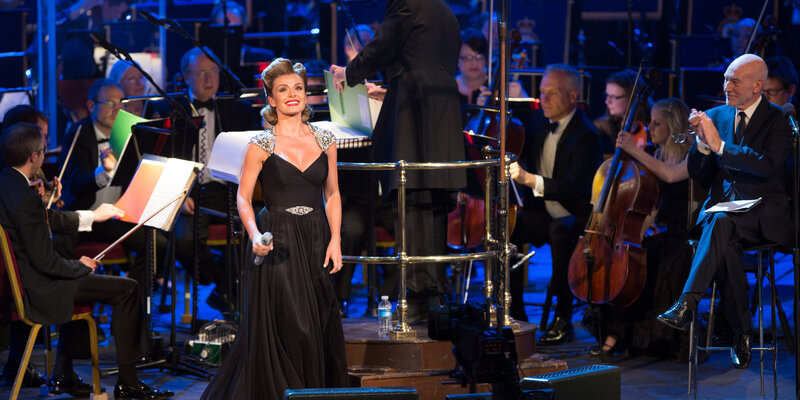 Welsh soprano Katherine Jenkins performed a virtual duet of We'll Meet Again with Vera Lynn – a collaboration of two generations of forces' sweethearts: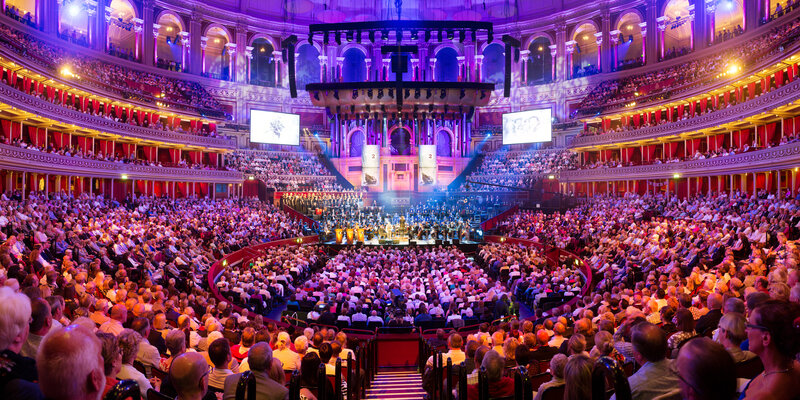 The 5,000+ people packed into the Royal Albert Hall weren't the only ones watching the action – the event was also shown live in cinemas across the country, as well as being broadcast online and on BBC Radio 2.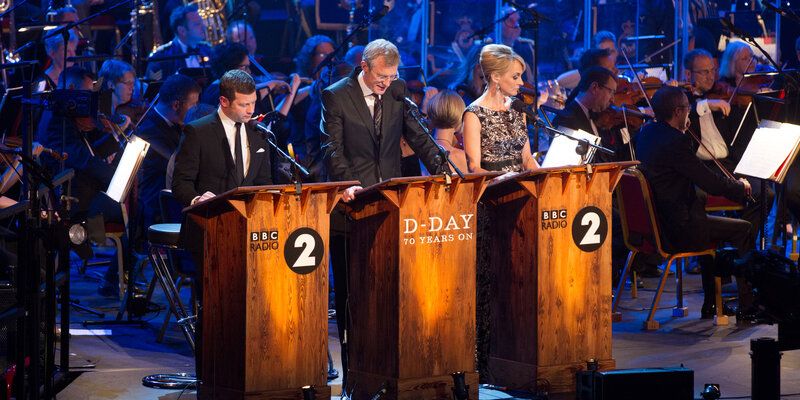 Presenters Dermot O'Leary, Jeremy Vine and *Louise Minchin*lead the proceedings.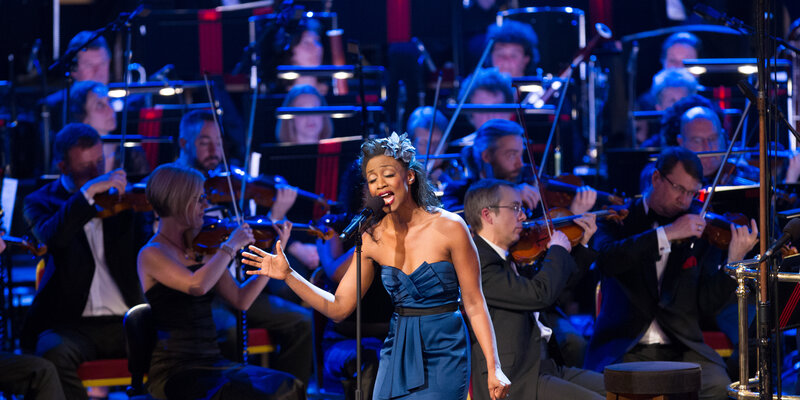 Singer Beverley Knight sings classic song Stormy Weather, written by written by Harold Arlen and Ted Koehler.
One of THE great honours of my career. Just sang "Stormy Weather" for the #DDay70 commemorative concert RoyalAlbertHall</a>. Overwhelmed. Xx</p>&mdash; Beverley Knight (Beverleyknight) June 6, 2014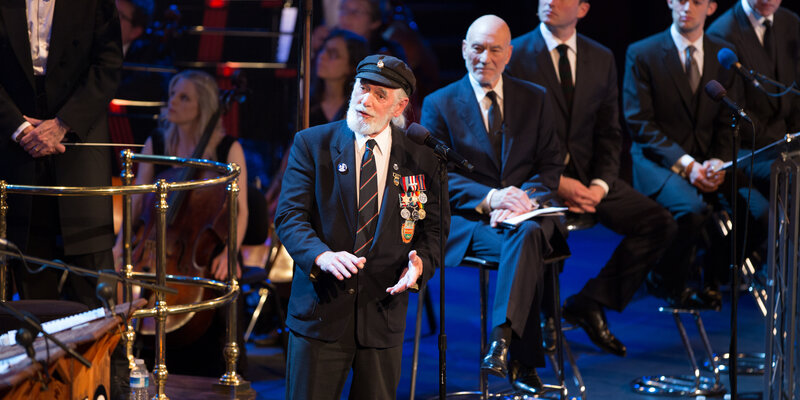 D-Day veteran Jim Radford sings his song The Shores of Normandy, receiving a standing ovation from the audience. Watch the performance here: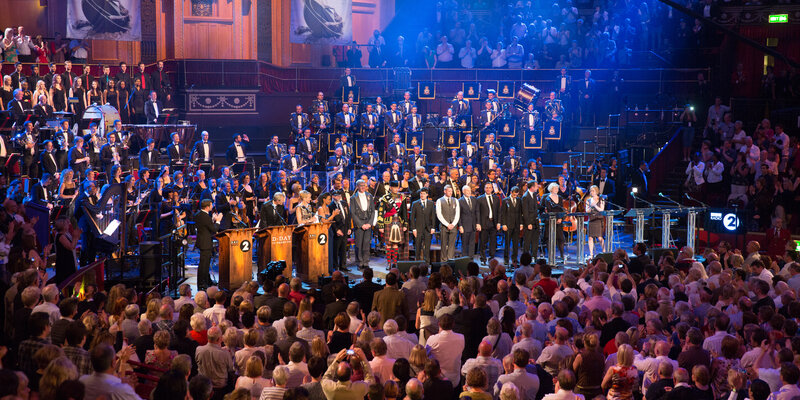 The night also saw music from the BBC Concert Orchestra,a military band featuring musicians from all the UK services, and the Military Wives Choir. Profits from the event will be donated to the Royal British Legion (Learn more)":"http://www.britishlegion.org.uk/," SSAFA (Learn more)":"https://www.ssafa.org.uk/and" SkillForce (Learn more)":http://www.skillforce.org/.
The whole concert can be watched on BBC iPlayer Friday 13 June.
All images: Andy Paradise, 2014