Coldplay make their long-awaited return to the Hall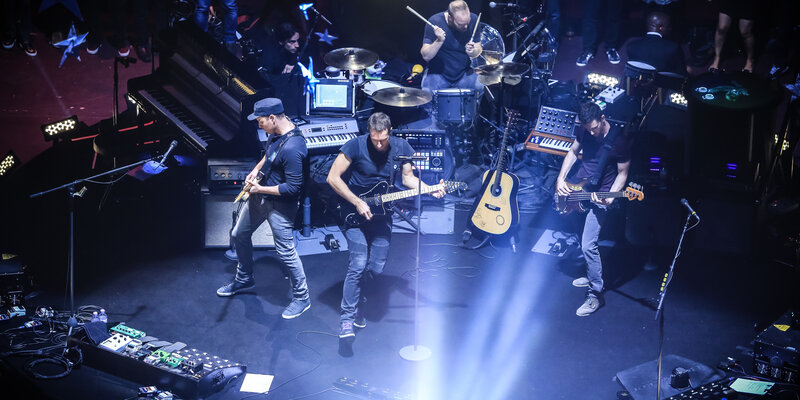 Coldplay made a triumphant return to the Royal Albert Hall on 1 July 2014 in the first of two in-the-round concerts at the venue celebrating the release of Ghost Stories, the band's chart-topping sixth studio album.
Tickets for the two shows were snapped up by lucky devotees in a matter of minutes, but fortunately for the thousands of disappointed fans sitting at home the entire show was broadcast live on Absolute Radio.
Here are some photos from an unforgettable night at the Hall: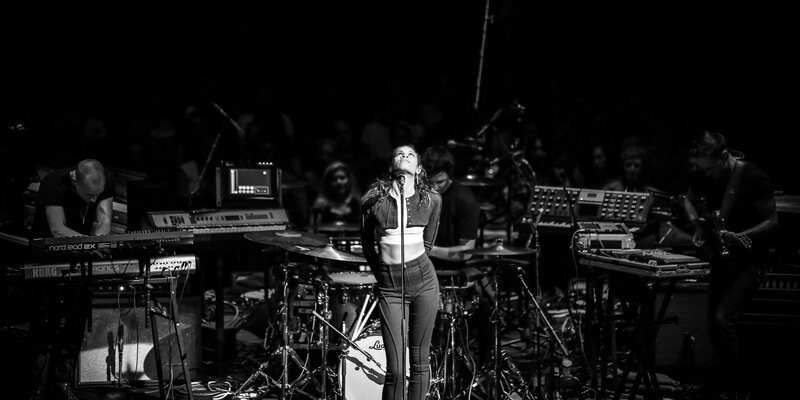 London-based electronic duo and the evening's support act AlunaGeorge kicked the night off.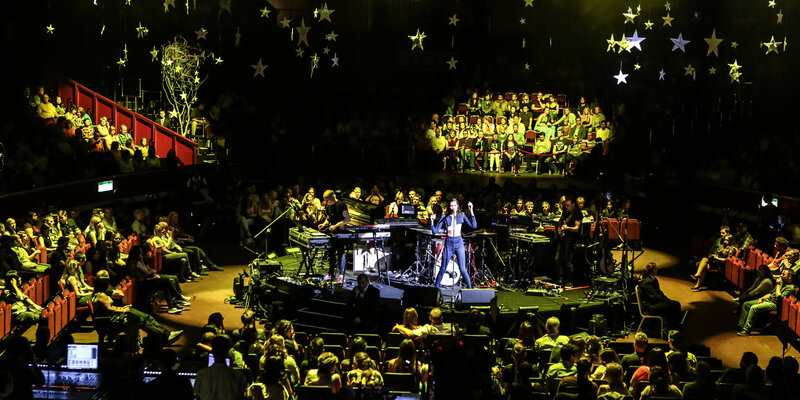 The BRIT Award nominees performed songs from their debut album Body Music.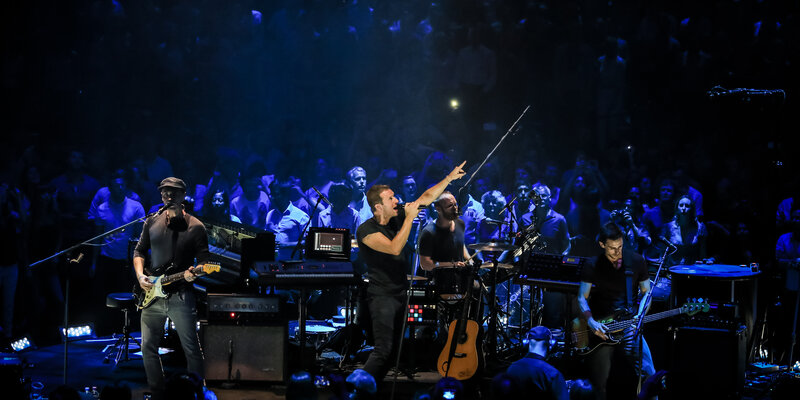 "This is gonna be fun" – Chris Martin's words as he walks out on stage at the Royal Albert Hall for the first time since he joined Jay Z at the venue back in 2006.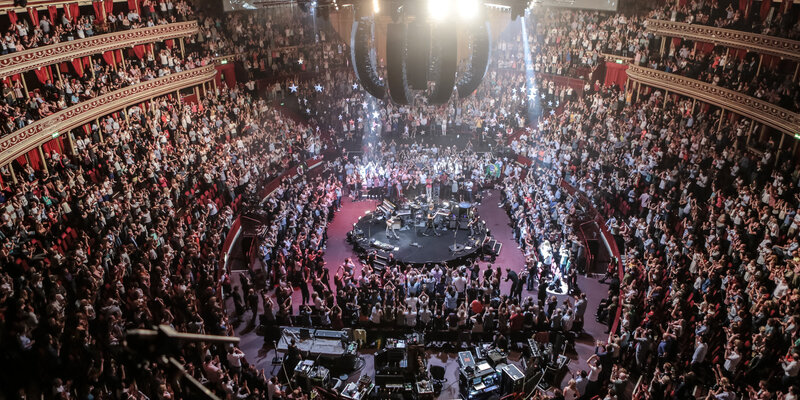 The stage was placed in the centre of the auditorium, creating an intimate atmosphere for a band who usually find themselves filling stadia around the world.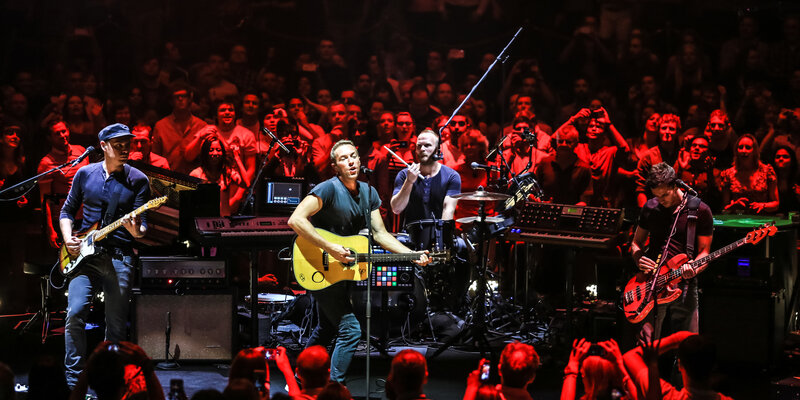 The band performed songs from all 6 Coldplay albums, from 2000 debut album Parachutes up to 2014's Ghost Stories.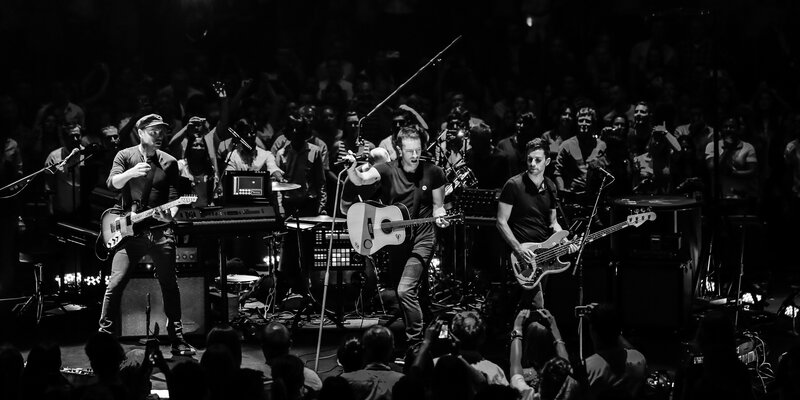 The show was Coldplay's first appearance at the venue as a band since their debut at the 2003 Teenage Cancer Trust season. The 11 years that have past have seen the band release four international-chart-topping albums and headline countless stadiums, arenas and festivals in every corner of the world.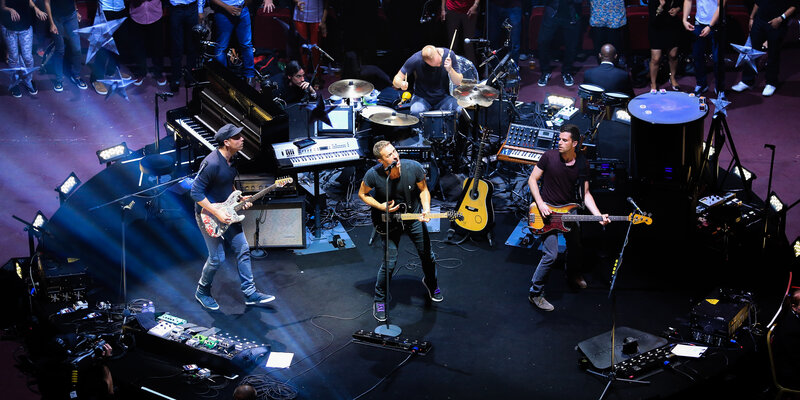 Those lucky enough to have seats in the Arena were just feet away from the band.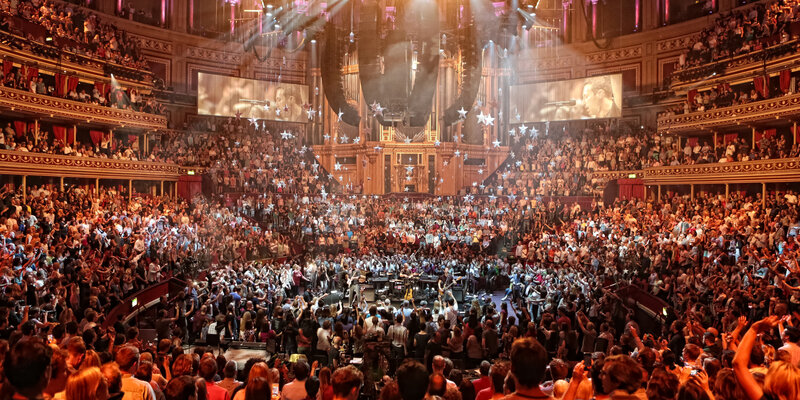 Isn't this place so beautiful? the frontman asks the crowd in a venue he and his bandmates used to regularly visit themselves. Aside from a number of famous faces in the crowd, including One Direction's Niall Horan, was Martin's father, who had folksy X&Y track Til Kingdom Come dedicated to him.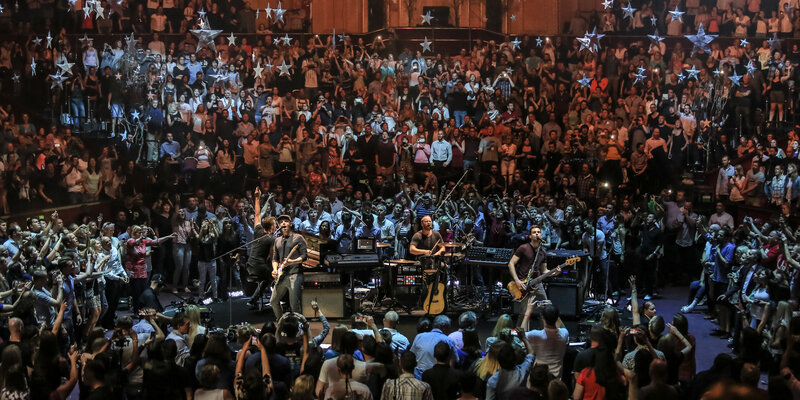 A Sky Full Of Stars hung above the stage.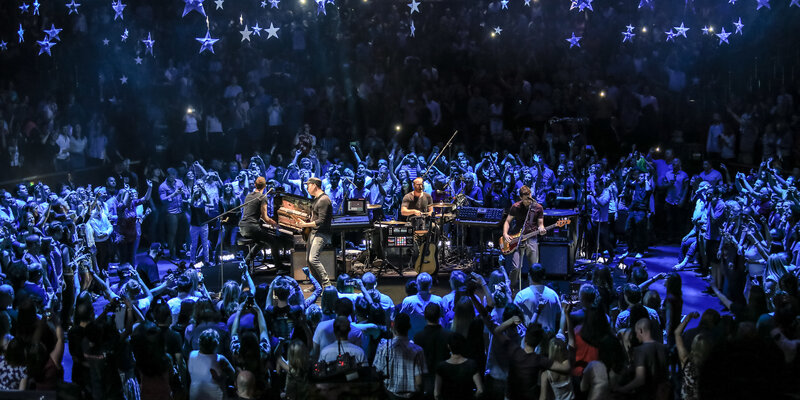 All images: Christie Goodwin, 2014. www.christiegoodwin.com
Setlist
Always in My Head
Charlie Brown
Paradise
Magic
Clocks
The Scientist
God Put a Smile Upon Your Face
Til Kingdom Come
Don't Panic
Everything's Not Lost
Ink
True Love
Viva La Vida
Midnight
Every Teardrop Is a Waterfall
Oceans
A Sky Full of Stars
Fix You
Top Tweets