Our Wagner-loving Proms Queen's thoughts on a "wonderful" Prom 27
I remember my secondary school music teacher playing my class a snippet of Tristan und Isolde and asking if anyone liked it. We were probably 11. About 3 of us thought it was amazing. The rest couldn't stand it. Mr C's explanation for this: "Wagner, you either love him or you hate him". Well, I love him. I love his short songs for solo voice and piano – Träume (Dreams) is my favourite. I love his operas – seeing the 2010-11 New York Met Opera production of Die Walküre probably actually changed my life. So, following last year's Proms Wagner-fest celebrating his 200th birthday, including a full Ring Cycle, Tristan und Isolde and Tannhäuser, I was delighted that Wagner wasn't struck out of the Proms altogether in 2014.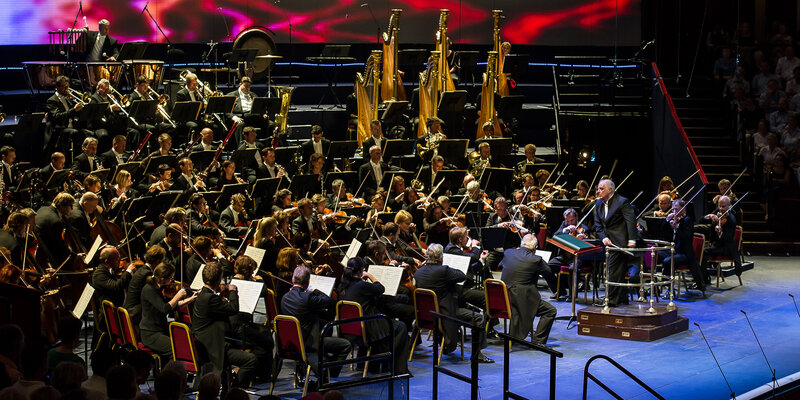 Part of the 'Wagner-Fest' at the 2013 Proms. Photo: Clive Barda
Prom 27 opened with the overture to Das Liebesverbot. It's the opener for Wagner's second opera, and seems to encapsulate  a 23 year old's slightly tipsy dabbling in Romantic opera, long before "Wagnerian" became a synonym for very long, heavy and seemingly overtly Germanic musical drama. That said, we are still treated to his classic trumpet fanfares and lush crescendos (even at 23 he knew louder was usually better), and it's certainly nice to have a Wagnerian overture where it's not made blatantly obvious that everything will fall apart at the end.  The BBC National Orchestra of Wales gave a triumphant start to what became a wonderful concert.
Second up was the London premiere of William Mathias's Violin Concerto, starring*Matthew Trusler*. If this concerto was a film soundtrack, it would be the backdrop to a horror movie. Tense, speedy runs on the strings and moments where everything just feels a bit disjointed and spooky through most of the first half. Then the third movement began with a calm, soothing section when you think things might just possibly turn out OK, before the plot twists again and it all goes wrong. Despite the frenetic piece, conductor Mark Wigglesworth and Trusler kept it all together and brought the audience with them to a mostly satisfying conclusion. Aside from Trusler's controlled and engaging performance, the haunting vibraphone was definitely the best bit!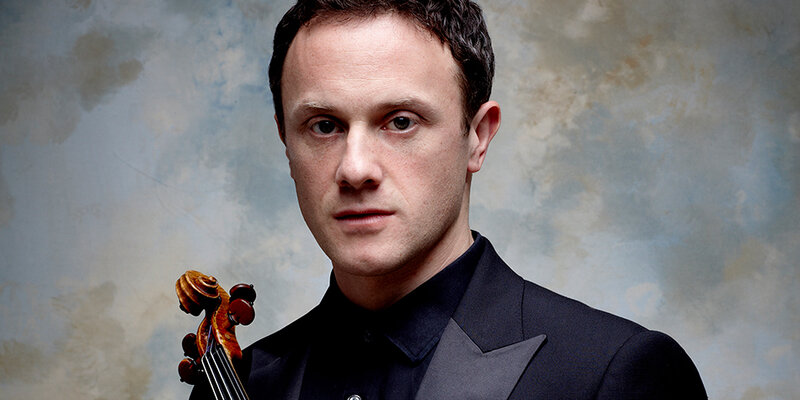 Soloist Matthew Trusler. Photo: Sheila Rock
Following the interval was Edward Elgar's Symphony No. 1 in A flat major: magnificent! 53 minutes flew by as the orchestra pulled out all the stops to give an energetic, speedy performance of arguably Elgar's greatest work. For me, it was the woodwind section that shone throughout. As a flautist I'm probably more tuned into this part of the orchestra than most, but I have to say the principle flute and clarinet (Matthew Featherstone and Robert Plane respectively) were exceptional. They fully deserved the extra loud cheer from the Prommers that they received at the end. The only bad thing was that it ended too quickly; the Orchestra absolutely could have gone straight into Pomp and Circumstance and no one would have batted an eyelid, such is the glorious final moments of this work.
Quality music, musicians and conductor aside, the best bit of tonight was my friend's reaction. I took along someone I've know since I was 3 years old. Her last visit to the Royal Albert Hall was to see Ronan Keating and she actually mistook a harp for a cello at the beginning of the evening, so this really could have gone either way. It was an absolute pleasure to see her grinning from ear to ear at the end of the second half, raving about how much she loved it; how she felt both relaxed and energised by the performance. This is what the BBC Proms is about – making world-class music accessible, fun and moving for both the (wannabe) aficionados like me and the newbies like my mate Lucie.
The best of the rest
★★★★ "Mark Wigglesworth's highly original and deeply satisfying account of Elgar's First Symphony was full of drama and urgency"
★★★★ "The violinist brought an thrilling, organic ebb and flow to William Mathias's Violin Concerto: he and BBCNOW are on tremendous form"
★★★★ "Youth and experience take turns in lighting up Elgar, while a violinist dazzles in a lesser work"