10 wonderful things about the John Wilson Orchestra's 'Kiss Me, Kate' at the BBC Proms 2012
There were so many wonderful things about Prom 21, Kiss Me, Kate, performed by the John Wilson Orchestra on 2 August 2014. I'm going to pick my best bits, in no particular order: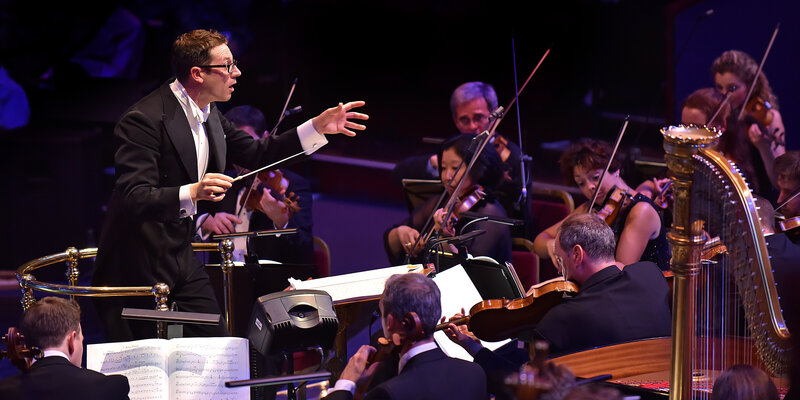 1. The story: a play within a play. Or, more accurately, a musical version of a play within a musical version of a play. Post-modern genius, before post-modernism was even a thing!
2. Alexandra Silber scream-singing in I Hate Men. A triumphant solo of one of my favourite Cole Porter classics.
3. Tony Yazbeck tap dancing in Bianca. Well, it really wouldn't be a John Wilson production without tap dancing!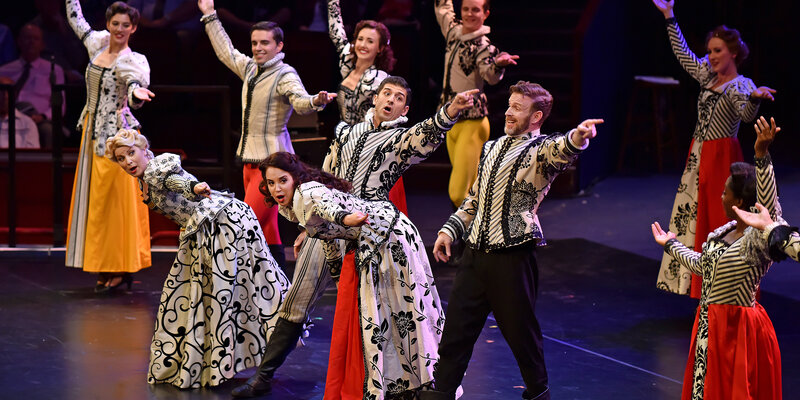 4. Too Darn Hot. The stage direction sums it up nicely: "Bill… joins Paul and his two friends in a spirited jazz session into which the dancers throw themselves with Bacchanalian zest. We must assume that it's never too hot to dance." Hear, hear!
5. The line about Alice in her "pretty, itty-bitty Pitti Palace". Always makes me smile.
6. Puns. Tom, Dick or Harry and Brush Up Your Shakespeare, for example, are filled with innuendo and word play. Pretty much every other line in Kiss Me, Kate is a witty pun. Cole Porter really is one of the best lyricists of all time. I'd quote some of the best but they're far too naughty for a family-friendly blog post.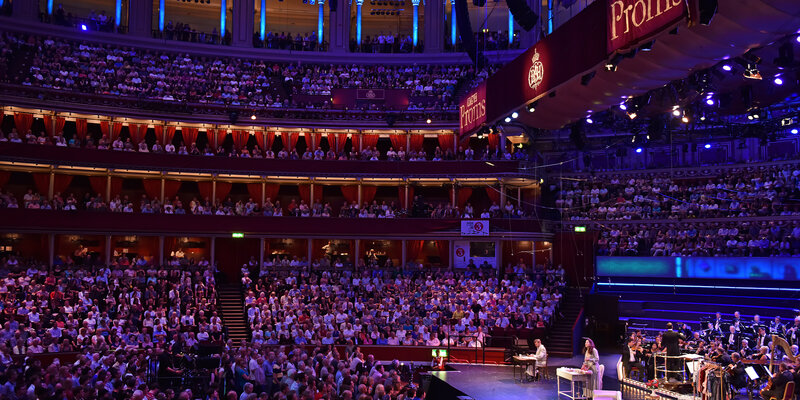 7. Brush Up Your Shakespeare. A Porter 'list-song' par excellence, referencing more than a dozen of Shakespeare's plays in a seemingly endless succession of brilliant couplets and double (though occasionally nearer to single) entendres.
Those only familiar with the film version of Kiss Me, Kate will have revelled in this augmented version, with classics such as:
"If your blonde won't respond when you flatter 'er
Tell her what Tony told Cleopaterer
Better mention 'The Merchant of Venice'
When her sweet pound o' flesh you would menace
If she then wants an all-by-herself night
Let her rest ev'ry 'leventh or 'Twelf' Night'."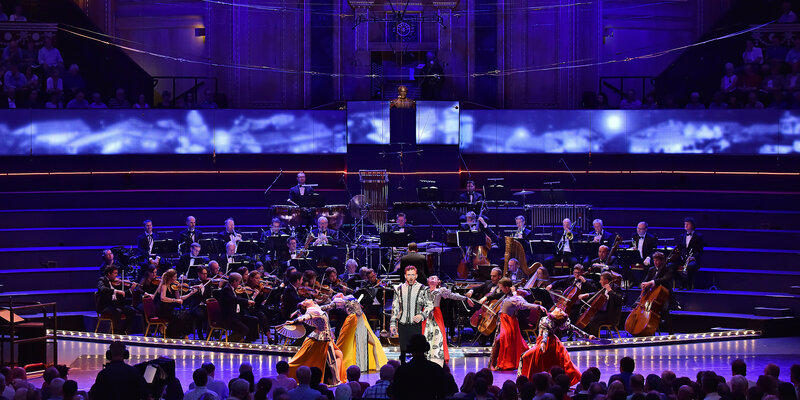 8. The musicians. The John Wilson Orchestra is essentially made up of leading players from the UK's top orchestras allowed out on the lash over the summer (artistically rather than alcoholically speaking!). They seem to treat it a bit like rugby stars treat playing for the Barbarians – they bring their 'A' Game, but the context encourages a style of play that's more expansive and more joyous. The fact that conductor and players are so evidently having a ball is universally infectious, even in a Hall the size of Albert's.
9. I know I've already mentioned the tap routine in Bianca, but really, all the choreography deserves a mention. Excellence from choreographer, Alistair David, and the entire cast.
10. No cuts. Every line, every bar, every encore – all as Cole Porter wrote it. (OK, except for the bit when the "heavies" ad libbed about walking round in circles in the Hall…). John Wilson seems to be on a one-man mission to revive original scores of classic musicals. A mission I heartily approve of.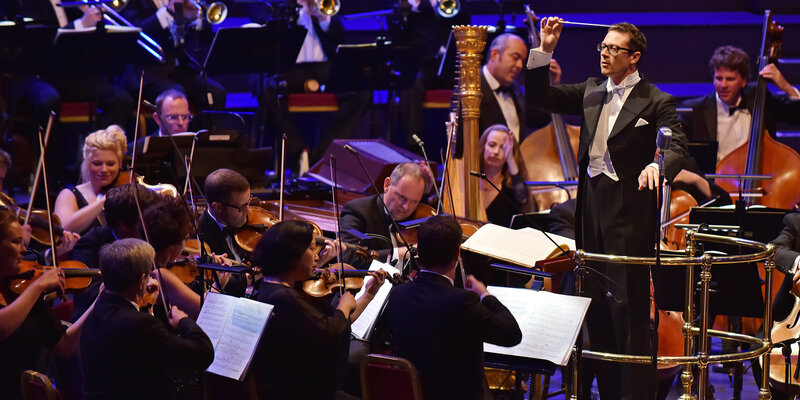 Since 2009, John Wilson and his Orchestra have filled the Royal Albert Hall and always leave audiences grinning.  Prom 21 was no exception and I'm already looking forward to finding out what they'll be performing next year…
The best of the rest
★★★★★ "a joy from start to finish"
★★★★★ "the building's warm circular embrace still helped the packed audience to have a wonderful time"
★★★★★ "crisp choreography, imaginative lighting and projections were all executed in style"
★★★★ "A meticulously planned, well staged and ambitiously resourced performance"
All photos: Paul Sanders, 2014