A history of British suffrage at the Royal Albert Hall
The Royal Albert Hall was the venue for some of the most memorable speeches and events in the fight for women to gain the vote.
On almost thirty different occasions between 1908 and 1913, the Hall found itself at the front line of the women's struggle, hired by several different militant and pacifist suffrage groups, as well as the National League for Opposing Women's Suffrage, as a location for their meetings.
Suffragettes and the Hall

1911: Women's Social and Political Union's Annie Kenney and Christabel Pankhurst spoke at the Hall many times
The Women's Social and Political Union (WSPU)'s Sylvia Pankhurst described their first meeting in the Hall, in April 1908:
'Every seat in the great Albert Hall was sold long before the day of the meeting, and hundreds of people were turned away at the doors. The vast audience was composed almost entirely of women, and there were 200 women stewards in white dresses.'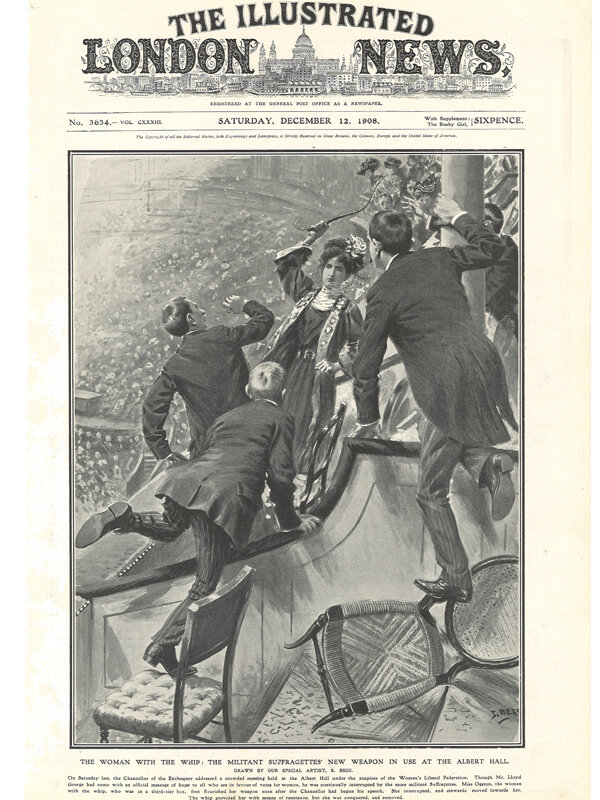 The Hall became the site of famous speeches and infamous actions, including one instance in December 1908, when Helen Ogston from the Women's Liberal Federation used a dog whip to defend herself against removal from the Hall by the stewards.
The suffragettes were becoming tired of being ignored by the politicians, and it was in October 1912 that Emmeline Pankhurst provoked more extreme militant action in the name of suffrage from the Royal Albert Hall stage:
'I incite this meeting to rebellion! Be militant each in your own way, I accept the responsibility for everything you do!'
Banned

Perhaps unsurprisingly, by April 1913 after the escalation of violent and destructive acts, the Trustees of the Hall (along with many venues in London) banned Emmeline Pankhurst, her daughters, and the Women's Social and Political Union from further use of the Hall.
The militant suffragettes had become the first political group to be banned by the Hall's trustees!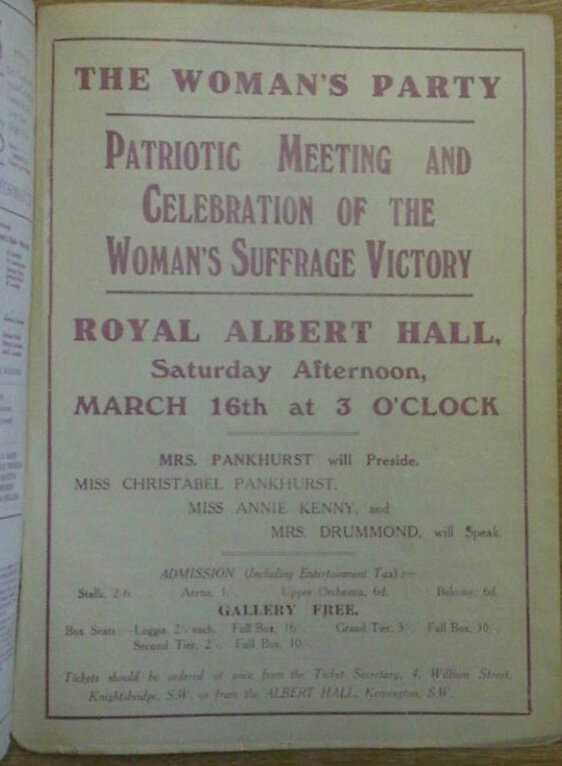 Although full suffrage didn't come until 1928, after some women were given the vote in 1918 the Hall relaxed this ban.
On 16 March 1918 the suffragettes hired the Hall for a special  Celebration of the Women Suffrage Victory meeting, where Mrs Pankhurst and her daughter Christabel both spoke.