Juan Diego Flórez's stunning Rosenblatt Recital - pictures and reaction
Peruvian tenor Juan Diego Flórez followed in the footsteps of Pavarotti and Carreras to join the highly sought-after list of tenors to have performed solo shows at the Royal Albert Hall when he performed here on 8 May 2012.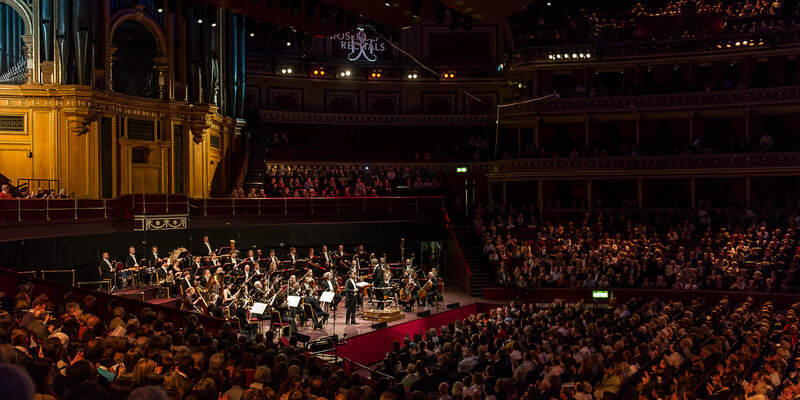 Flórez made his official operatic debut in 1996 in Matilde di Shabran at the Rossini Opera Festival in Pesaro, where his expressive voice and astonishing agility immediately won him critical accolades. Since then, Flórez has become the tenor of choice in major international theatres.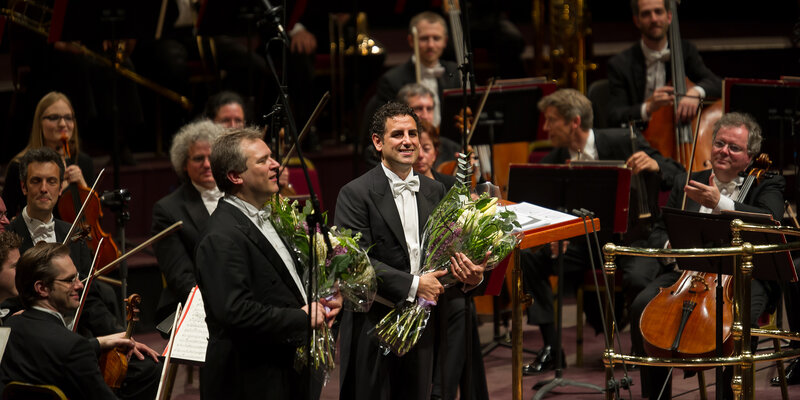 © Clive Barda, 2012
This concert, one of the Rosenblatt Recitals, saw the tenor joined by one of the most popular chamber orchestras in the world, the Württembergisches Kammerorchester Heilbronn, conducted on the night by multi-award winning conductor Alessandro Vitiello.
All photos: © Clive Barda, 2012
Reviews
⋆⋆⋆⋆⋆ 'Judging by his reception from a near-capacity crowd, superstar status cannot be far off'
The Guardian
⋆⋆⋆⋆ 'a marvellous voice, with enough of a smile to carry the audience along with him'
The FT
'each top C as crisp and as brilliant as ever'
The Independent
Repertoire
Bellini Il Pirata, Overture
Bellini Il Pirata, Nel furor delle tempeste
Rossini La scala di seta, Overture
Rossini La scala di seta, Vedrò qual sommo incanto
Verdi Luisa Miller, Sinfonia
Verdi La traviata, Lunge da lei… De' miei bollenti spiriti
Vives Doña Francisquita, Por el  humo se sabe
Serrano La alegria del batallón, El mismo rey del moro
Giménez La boda de Luis Alonso, Intermezzo
Lehár Das Land des Lächelns, Dein ist mein ganzes Herz
Brodzsky Be my love
Donizetti Rita, Allegra io son
Donizetti Ah! Mes amis
Verdi Rigoletto, La donna è mobile
Lara Granada