524 laps: the first British indoor marathon - 18 December 1909
The first British indoor marathon was run at the Royal Albert Hall on 18 December 1909 between the Italian Dorando Pietri and the Londoner C W Gardiner.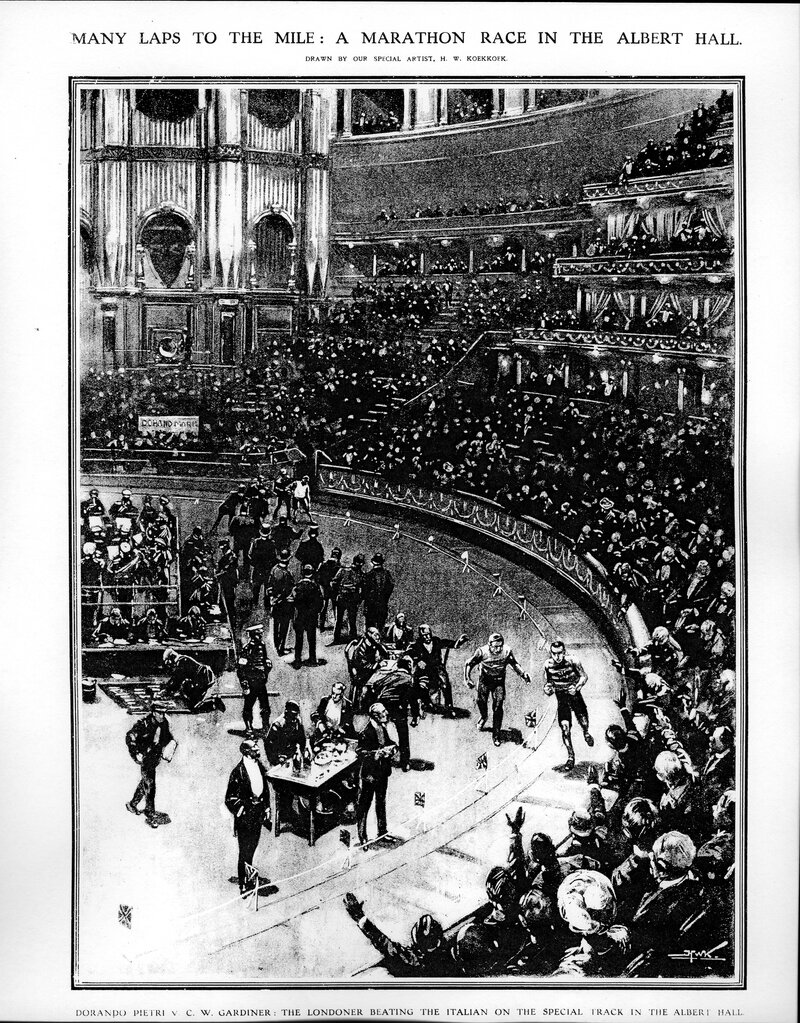 The track in the auditorium, which was covered in coconut matting, measured 19 laps to the mile. A military band and new Italian tenor provided music to 'make the time pass more pleasantly' for the 2,000 spectators.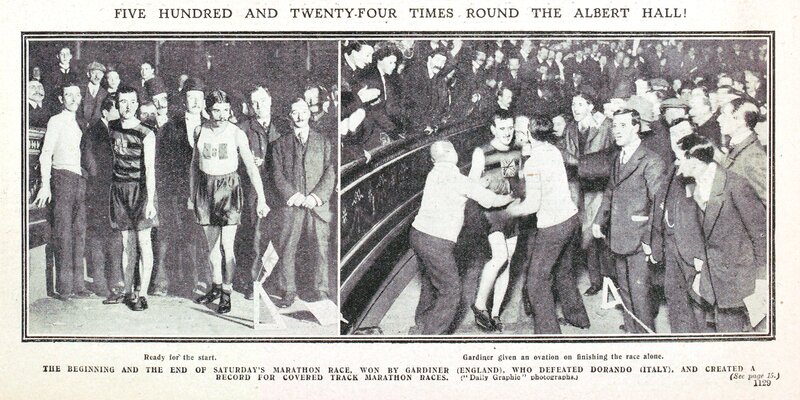 The race began at 8.15pm, with Gardiner leading most of the way. Dorando had trouble with his feet and changed his shoes after 15 miles, but to no avail, and he was forced to retire because of blisters in his 482nd lap. Gardiner completed the 26 miles 385 yards or 524 circuits of the arena in 2 hours and 37 minutes with ease to win the £100 purse, with Dorando receiving £50.
Centenary
To celebrate the centenary of the classic marathon race, representatives from the Royal Albert Hall and the Royal Philharmonic Orchestra re-enacted the century-old moment of sporting history.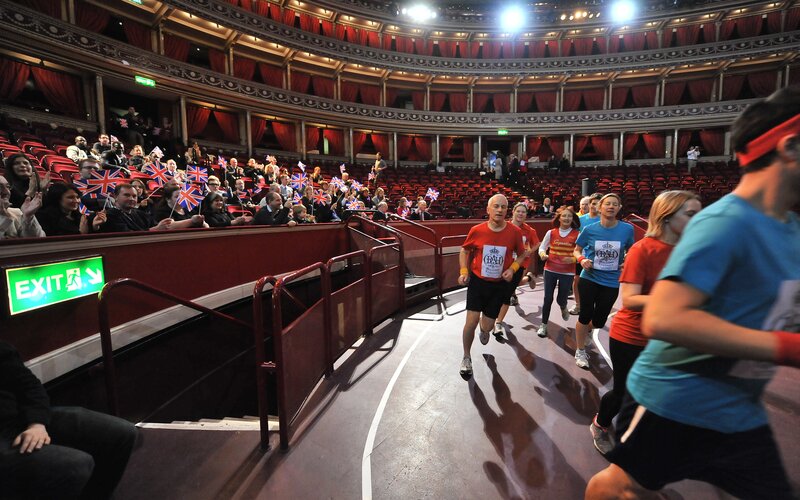 Participants didn't quite manage the full 524 laps of the arena, but their efforts were a fitting tribute to the heroics of Gardiner and Pietri in that famous race 100 years before.