Eric Clapton's most memorable Royal Albert Hall moments
In 2015 music icon Eric Clapton returned to the Royal Albert Hall with a run shows celebrating his 70th birthday. Here is a brief history of some of Slowhand's most memorable moments on the world's most famous stage:
1964: First appearance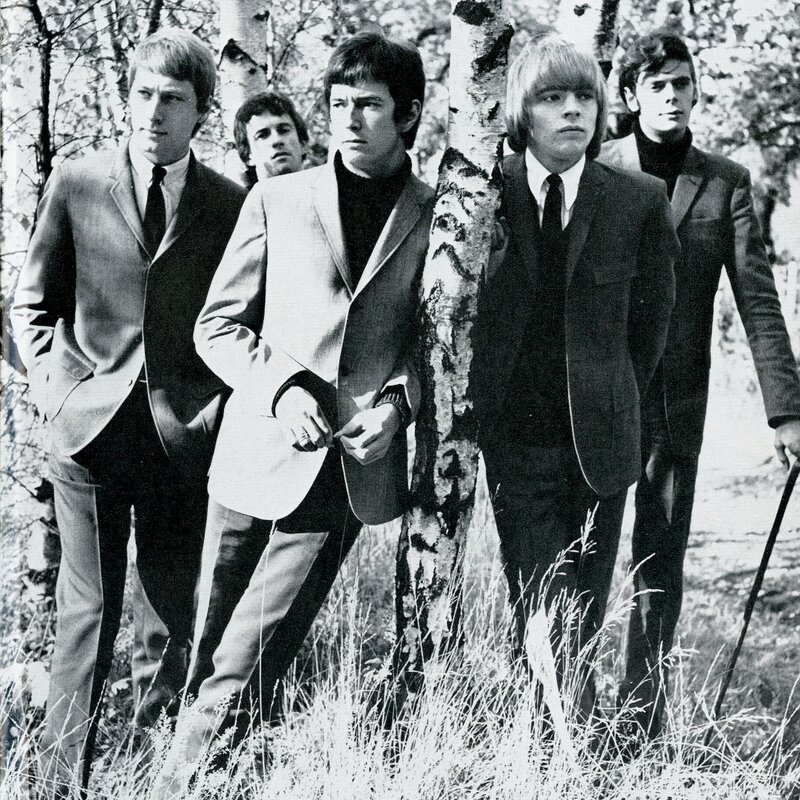 The Yardbirds in the Top Beat programme
A young Eric Clapton first graced the Royal Albert Hall's famous stage on 7 December 1964 with The Yardbirds as part of a BBC Two Top Beat concert. The Yardbirds shared the bill with Brenda Lee, Smokey Robinson and The Miracles and Brian Poole and the Tremeloes.
1968: Cream Farewell Concert
The Hall was the setting for Clapton's legendary band Cream's Farewell Concert on 26 November 1968, at which the band headlined a bill featuring Yes and Taste, led by Rory Gallagher.
The sold-out concert marked the end of the influential supergroup and was filmed for a BBC documentary and a live release.
Despite the high-profile nature of their farewell performance, drummer Ginger Baker was not happy with the evening, later saying: "It wasn't a good gig … Cream was better than that … We knew it was all over. We knew we were just finishing it off, getting it over with".
It would be 37 years before the 3 members headlined a concert together again – more on that later…
1983: Royal audience
Clapton's performance on 21 September 1983 attracted some royal guests, with Prince Charles and Princess Diana joining the 5,000+ people in attendance for a special charity concert.
The evening saw Eric and friends raise money for Action for Research into Multiple Sclerosis, inspired by ex-Faces bassist Ronnie Lane's diagnosis with the illness, and the Prince's Trust.
An all-star line-up featured a number of rock legends and most notably saw former Yardbirds guitarists Jimmy Page, Jeff Beck and Eric Clapton perform together on stage for the first time ever.
1987-1996: Annual feature
'Slowhand' was the Hall's most frequent visitor between 1987 and 1996, headlining at least 6 concerts each year in that time.
During this 10-year period, Clapton performed at the venue on 134 occasions.
1991: 24 nights

Phil Collins and Eric Clapton pose backstage at the Hall
Clapton longest Hall residency came between 5 February and 9 March 1991, in which time he played 24 concerts.
The run was split into four sections. The first 6 nights saw Clapton play alongside Genesis songwriter Phil Collins; on the next 6 nights he was joined by a bigger band including Ray Cooper; the following 6 nights were as a blues band featuring Robert Cray and Buddy Guy; and the last 6 nights saw the guitarist backed by the National Philharmonic Orchestra.
1997: Music for Montserrat
Clapton joined the likes of Elton John, Paul McCartney, Mark Knopfler, Midge Ure, Jimmy Buffett and Sting to raise money for Montserrat on 15 September 1997 following a volcanic eruption on the Caribbean island earlier that year.
2002: Concert for George
A memorial concert on the first anniversary of George Harrison's death was held on 29 November 2002. The night's musical direction was arranged by Clapton and ELO singer Jeff Lynne, and also featured performances from the likes Ravi Shankar, Tom Petty, Paul McCartney, Billy Preston and the stars of Monty Python.
Profits from the event went to the Material World Charitable Foundation, an organisation set up by Harrison.
2004: 150th appearance
His 150th Hall performance came during a 6-night residency (4-11 May 2004) at the venue as part of his European Tour.
Clapton signs the Hall's visitor book, May 2004.
2005: Cream reunion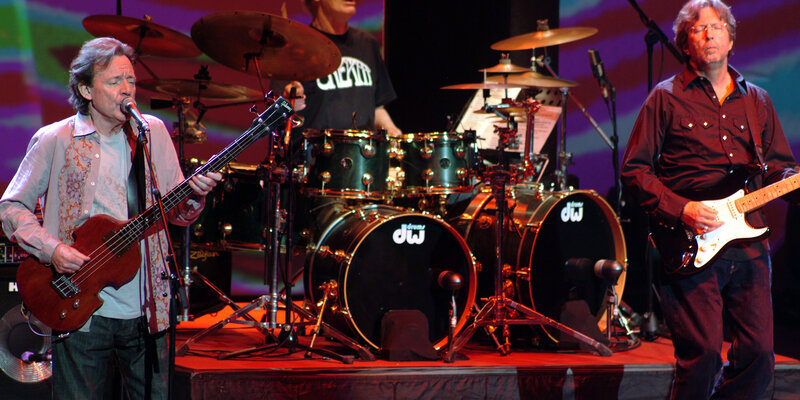 Photo: Chris Christodoulou
On 2 May 2005, Jack Bruce, Eric Clapton and Ginger Baker returned to the Hall for their first full show together since the Farewell Concert in 1968.
The four long-awaited reunion shows (2, 3, 5 & 6 May) sold out in under an hour, with Paul McCartney, Ringo Starr, Roger Waters, Jimmy Page, Brian May and Mick Taylor being among those in attendance.
The concerts were such a success that they were immortalised in a live DVD and prompted further shows at New York's Madison Square Garden.
2009: 175 and counting…
Clapton's 175th performance at the Royal Albert Hall came during his 11-night run between 16-31 May 2009.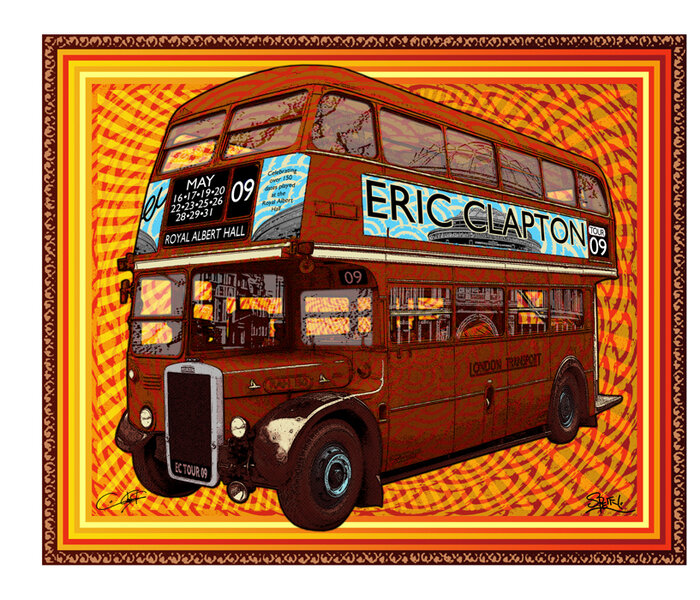 London's iconic No.9 bus is given a special Clapton theme
2015: Two hundred not out!
Eric Clapton became the first guitarist to hit 200 appearances at the Royal Albert Hall when returned in 2015! View photos from this momentous evening.