15 & 17 November 2013: Lang Lang wows Royal Albert Hall audiences at intimate in-the-round concerts
Superstar concert pianist Lang Lang delivered two memorable performances on his much-anticipated return to the Royal Albert Hall.

All images: Paul Sanders, 2013
The concerts created a special opportunity for London fans to see one of the world's leading concert pianists at the top of his game on the world's most famous stage.
At both of the intimate in-the-round concerts, the Chinese pianist showcased his extraordinary abilities on the keys – filling the first half with three Mozart sonatas (No. 5 in G major, K283; No. 4 in E flat major, K282, and No. 8 in A minor, K310); following with Chopin's Four Ballades in the second.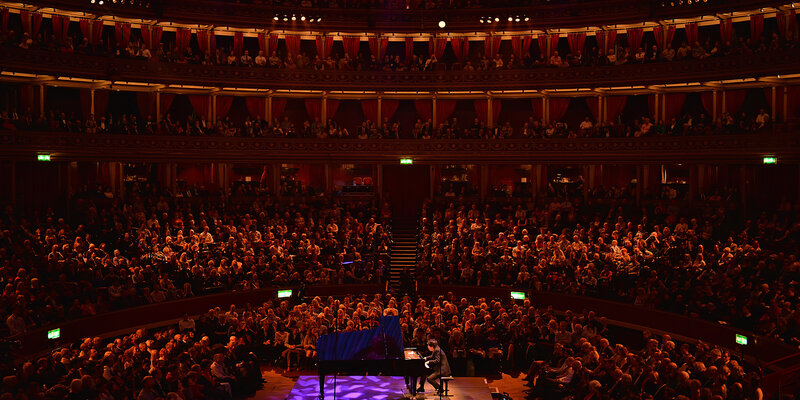 His recitals in the major classical venues and collaborations with other leading artists have seen him gain superstar status in countries around the globe, not least in his home nation of China in which he has inspired millions of children across the country to take up the piano.
His status was also recently recognised by United Nations secretary general Ban Ki-moon, who made Lang Lang a UN Messenger of Peace.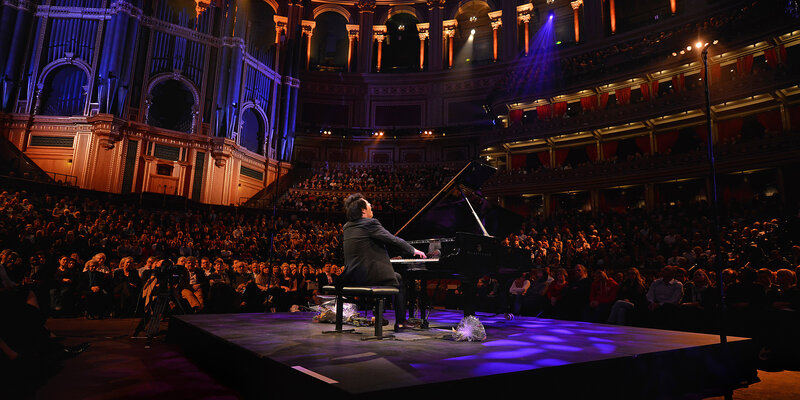 With over 5,000 pairs of eyes fixed on him and his Steinway piano, placed right in the centre of the Arena floor, Lang Lang's natural flair shone through as he tackled the works of two of history's greatest composers.
'Lang Lang's two-part programme of Mozart and Chopin pieces contained some instances of jaw-dropping virtuosity.'
★★★★
George Hall, Guardian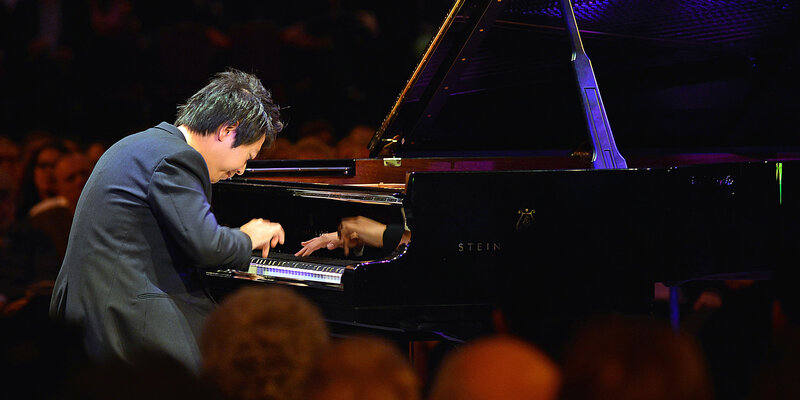 A rapturous ovation at the end of the last of Chopin's Ballades showed the audience's hunger for more and drew the crowd-pleasing pianist back out for a number of encores, including Mozart's popular Rondo Alla Turca and a breathtaking performance of Scriabin's Etude in D-sharp minor.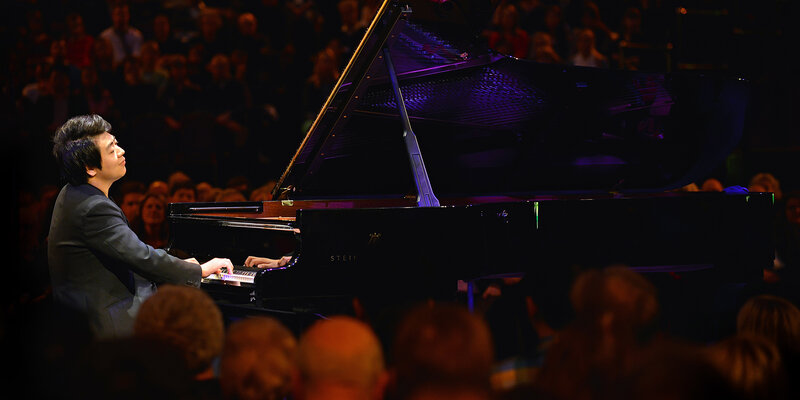 After a string of recitals at the Hall over the past few years, each bringing the audience to their feet in applause, Lang Lang has proved himself to be a masterful pianist and a true showman, justifying his status, as described by the New York Times, as the 'hottest artist on the classical music planet'.
Top Tweets
London, you never cease to amaze. Thank you for an incredible night, RoyalAlbertHall</a>. See you again on Sunday!</p>— Lang Lang (lang_lang) November 16, 2013
Don't think i've ever seen a musician like this before..
#LangLangRAH

— stephen voce (@kernalsandez) November 17, 2013